Wisconsin Process Servers
Southeast Wisconsin Process: One Company Covering the Entire State and Country!
Southeast Wisconsin Process is the only process serving company you ever need to use. Based in Waukesha, we have server coverage throughout the whole state of Wisconsin. There is no need to go to multiple servers, we handle all Wisconsin services.
Simplify your workload by having one point of contact for all your Wisconsin serves.
High volume law firms appreciate the simplicity of working with us. We are equipped to handle large numbers of summons and complaints without letting any "slip through the cracks." And, with our statewide server coverage, you never have to find a different process server if the defendant has moved. Whether the defendant moved from Milwaukee to Ashland or from Madison to McFarland, Southeast Wisconsin Process will get service or diligence with no need to find another server.
We Have Process Server Coverage for Every County in Wisconsin:
Serving CT Corp, CSC, GEICO and Government Offices Quickly and Affordably
We regularly serve documents at GEICO in Milwaukee, CT Corporation and Corporation Service Company in Madison or Wisconsin Government Offices.
When you've been in business as long as we have, you start to see the same defendants popping up over and over again. In Wisconsin, there are a lot of registered agents located in the city of Madison. The heavy concentration and large number of services we get for them led us to streamline our service process in Madison.
We serve documents throughout the Madison area to businesses and government entities twice per week.
This gives us super-fast turnaround on these serves and keeps costs down, letting us pass the savings on to you. There really is no better way to serve Madison businesses and government offices than with Southeast Wisconsin Process.
Full Time and Friendly Office Staff Keeps Every Case Running Smoothly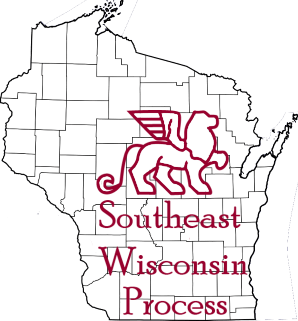 A huge advantage Southeast Wisconsin Process has over other Wisconsin process serving companies is our staff. Our office staff is here to assist you full time Monday through Friday. There is always someone here to answer your calls.
Our office is has full time personnel ready to take your call and get you the information you need. Plus, we can accept your process serving jobs in-person and are conveniently located just two blocks west of the Waukesha County courthouse.
The office team knows the importance of your case. We answer calls, follow up with servers and keep you up to date with status updates and timely answers to your questions. Southeast Wisconsin Process can handle all your serving needs with courtesy and professionalism.
Based in Waukesha, Serving the Country with our National Network
The only thing better than an amazing local process server is an awesome nationwide serving company. At Southeast Wisconsin Process, we are both. From our Milwaukee area servers who know every street and alley of the city to our associates in Illinois, Texas, California, Florida and New York, Southeast Wisconsin Process has the team you need to sever anybody, anywhere in the USA.
If the defendant lives in the United States, Southeast Wisconsin Process can serve them!
Our growth from a local, Waukesha-based process server to a nation-spanning company started when a few of our larger debt collections and foreclosure clients wanted to use us outside of Wisconsin. We began reaching out to servers with a similar work ethic and approach to process serving and have since developed a great network of top-notch, trusted process servers.
Don't waste another minute trying to vet servers halfway across the country. We have a proven network of reliable servers throughout the USA that will complete the job to your satisfaction. Make one call to Southeast Wisconsin Process and we'll take care of the rest.
Flat Rate, Upfront Pricing for All Service of Process: Never Pay an Attempt Fee Again
Whether you're a law firm or an individual representing yourself, service costs can be a bit of a headache. Often, there's no guarantee how much a serve will cost, especially since some servers and Sheriff's departments charge by mileage and per attempt. At Southeast Wisconsin Process, we offer competitive and straight-forward flat rate pricing.
You will know exactly what your service will cost before any attempts are made.
We keep your costs within reason by never charging mileage or attempt fees. All serves include enough attempts to establish due diligence. We make at least three attempts at service but many times can make up to five if needed. If a situation ever arises where you may incur additional charges, like attempting service at a new address, you will be notified before any new fees are added. We charge what we say we will and that's that.
Online Job Tracking and E-Mail Notification Keep You Updated
While our office team is always ready to talk to you and check status on a job, sometimes you just don't have time for a phone call. Enter our online process service status checker. You can check job status online at anytime from our website.
We update our status system daily, keeping you in the loop on your papers.
Want to get an instant email notification when the job is complete? Not a problem. Our state-of-the-art software is second to none and our friendly staff will keep you informed however you prefer. We even offer our larger law firm clients the ability to view scanned copies of affidavits online. Just log into your account and view it online or print a copy!
Nationwide Reach, Small Local Business Service
As we've grown over the years, we've never lost touch with our local, small business roots. Southeast Wisconsin Process is locally owned and operated in Wisconsin. We provide a level of experience and service you will not find at any other process serving company.
We know Wisconsin state statutes and local rules governing the service of process.
Real, Local, Insured: We're Not Going Anywhere
Process servers sometimes get a bad rap. Unfortunately, many unscrupulous individuals see process serving as a way to make a quick buck. This does a lot of harm to the individuals involved in a case and the serving industry as a whole. Don't risk giving your important legal documents to a fly-by-night shop.
We are fully insured, registered with WI DFI and accredited by the BBB.
You'd be surprised how many Wisconsin servers can't say any of the above is true. We have an actual office that is open 8:30 am – 5:00 pm weekdays. Come visit us! We're conveniently located just two blocks west of the Waukesha County Courthouse.
Tenacious Servers and Tireless Office Staff Do the Due Diligence Others Won't
Many cases are fairly straightforward. We receive documents for a defendant, go to the given address and effect service. Pretty much any process server can get you the results you need in a case like this. It's the hard cases that put us above the average service company.
We guarantee you will get diligence on your service. If the defendant no longer lives at the address provided, we will do our best to track them down.
You will not receive an affidavit of non-service without an explanation of the efforts we made to locate the individual. When Southeast Wisconsin Process is given your papers to serve, we will get you the diligence you need.
Rush Service and Special Requests Are No Problem
Southeast Wisconsin Process has the staff and resources to attempt most papers the same day. Have you had issues with special requests in the past? Our servers can make service attempts when you need it, not when we decide to get to it. We will do everything possible to accommodate your needs.
If you have an urgent paper, please call ahead and let us know it's coming so we can get notify the appropriate server.
We have hundreds of papers in the field at any given time. It is the depth of our server roster that lets us take care of sudden, last-minute services and still get all the routine serves completed on time. Trust Southeast Wisconsin Process with all your serving needs.
Southeast Wisconsin Process is not a law firm nor does it employ any lawyers. This site is strictly informational and nothing on this site is intended to be nor should be construed as legal advice or as forming an attorney-client relationship. We recommend you consult a lawyer if you want legal advice.