Process Server Juneau County
Beautiful Juneau County, Served at Low, Flat Rates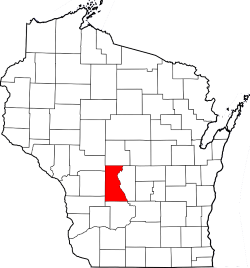 Confusingly named after Solomon Juneau, one of Milwaukee's founders, Juneau County was formed after legislation split land west of the Wisconsin River from Adams County. Originally a very sleepy county, it has since picked up after the development of the Wisconsin Dells and overall tourism industry. Juneau is a mid-seized county, both geographically and in terms of population. We serve quite a few papers in the cities and rural parts of the county, all at a low, flat rate.
No matter where in Juneau County you need papers served, we'll take care of it for a flat rate.
With our flat rate process serving fees, you'll know what it will cost to get your case served. We don't charge extra for attempting rural addresses, nor are there additional fees based on case type. The rates are the same for family actions as they are for civil or criminal matters. There is no difference in fee for routine service on a divorce in Necedah or a bank garnishment in Mauston.
We serve every part of Juneau County, including the following cities, towns and villages:
Armenia
Camp Douglas
Clearfield
Cutler
Elroy
Finley
Fountain
Germantown
Hustler
Kildare
Kingston
Lemonweir
Lindina
Lisbon
Lyndon
Lyndon Station
Marion
Mauston
Necedah
New Lisbon
Orange
Plymouth
Seven Mile Creek
Summit
Union Center
Wisconsin Dells
Wonewoc
Our service fees are based upon the county where the papers are delivered. Normally, this isn't a problem, but some municipalities in Juneau County are in more than one county. Wisconsin Dells, for example, is in four: Juneau, Adams, Columbia and Sauk. To make sure we quote you the right service fee, please call us in advance and give us the exact address you need attempted. Once we know what county the address falls in, we can give you the correct service fee.